Coccolosi biscuits are a tasty cream and cocoa "good morning" hug.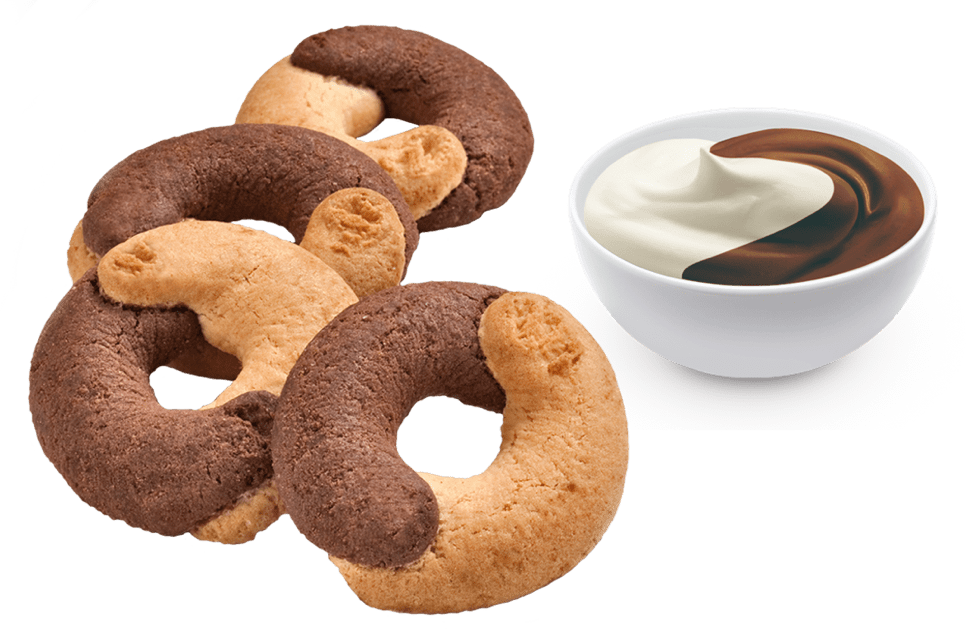 Shortbread biscuits with cocoa and cream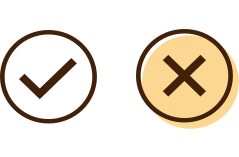 Without
PRESERVATIVES
HYDROGENATED FATS
GMO INGREDIENTS




Ingredients
Wheat flour, Sugar, Vegetable fats (palm oil), Eggs, Butter, Cocoa powder 2.5%, Pasteurized cream 2.1%, Powdered skim milk , Leavening agents (baker's ammonia, baking soda, cream of tartar), Honey, Salt and Flavourings.
May contain traces of nuts and soy.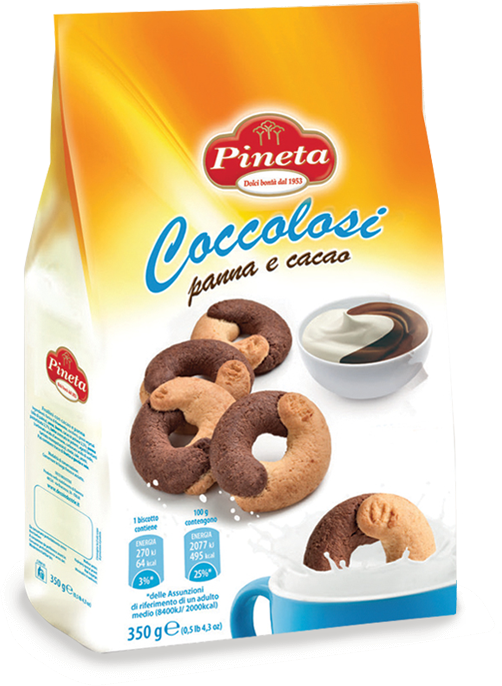 Average values
100 g
biscuit 13 g circa
ENERGY
2077 kJ
495 kcal
270 kJ
64 kcal
FAT
22,0 g
2,9 g
of which saturates
11,0 g
1,4 g
CARBOHYDRATE
66,3 g
8,6 g
of which sugars
25,9 g
3,4 g
FIBRE
2,1 g
0,3 g
PROTEIN
7,0 g
0,9 g
SALT
0,39 g
0,05 g
One
350 g
package contains around 27 biscuits.